This has been a LONG activity so let's begin.
First my journey with finally installing linux on my computer to use it FOR REAL instead of sticking with a virtualBox like i had done in the past. I decided to install AntergOs and with help of some of my friends that had installed it before i had no problems and was able to do the first parts of this activity smoothly. There was nothing i found extremely challenging from what was asked, you just needed to do your research before doing the things, simple.
A tool i fount particularly interesting in this excercise is Crono, i had never used it before and i think it is amazing how we can schedule things with a bash script for literally whenever we want. For real, if you are someone that often falls asleep while using your laptop and that makes it remain turned on longer than needed you can use a crono task to make your computer shutdown at a certain time everyday, it just sounds wonderful.
Another things that tool could do is that, when you are working on a project of some sort, maybe make a task that checks the status of the git, does pull/push requests, or another type of operations. I really don't know, the potential is too big and full of fun :D, i will look into other great things that i could do with crono, the best part of this activities from my perspective, it's something that might be able to save yourself a lot of time wasted for excise tasks that are so annoying.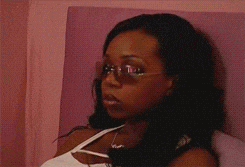 In the end i found myself unable to finish all the devops activities because of a tragic incident with my linux operating system in which i had previously made the activities. An update led to a weird error, when i tried to fix the error it lead to an amazing and scary Kernel panic! so i decided to let my antergos die and i haven't been able to re-install it since 😀